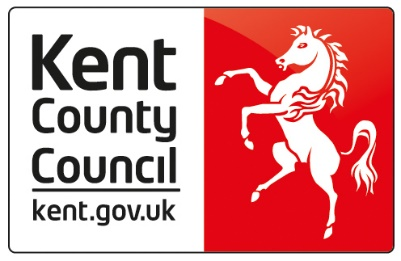 Today, Wednesday 19 July, KCC launches its eight-week Family Hub services consultation www.kent.gov.uk/familyhubservices which sets out proposals on the future of our young peoples' services.
KCC was one of 75 local authorities successfully awarded Department for Education (DfE) funding to design and implement a three-year Family Hub model in Kent, following the September 2020 review by Dame Andrea Leadsom MP focusing on improving outcomes for babies and the first 1,001 days of a child's life.  
The findings of that review enabled the DfE and Department for Health and Social Care (DHSC) to develop a framework to support successful and ambitious local authorities to work with health partners to develop a Start for Life concept and Family Hub model.   
Family Hubs brings together and integrates support services for children, young people and families, so that they are easier for people to access. By being focused on building better, strong relationships with families, we can work with multi-agency services, reducing the need for families to tell us their stories more than once and allow them to access help and support how they chose to i.e., from a physical building, outreach in the community or online/virtual. The consultation sets out the range of services that would be available under the Family Hub model, and the different ways they could be delivered.
This is an exciting time for our service and Kent, as we were also awarded Trailblazer status; one of only 14 authorities awarded the honour of becoming a national leader for the Family Hubs and Start for Life programme.  
And I'm pleased to also tell you that the DfE Family Hub model fits perfectly into the Framing Kent's Future strategic vison for children, young people, and families, as well as supporting the wider national and community challenges following the Covid-19 pandemic.  
This consultation strengthens our commitment to meaningful co-production with stakeholder organisations and residents in Kent, allowing us to develop how we involve the community in the co-design of services which are flexible to the changing needs of Kent residents and communities.  
I am therefore pleased to share our proposals with you and ask that you take the opportunity to review and respond to the public consultation, and forward within your organisation and to other interested organisations within your network.
Please do contact the programme team directly at familyhubsfeedback@kent.gov.uk , if you have any further queries on the Family Hub consultation.