Petition deposited at Department for Transport
The Mayor of Faversham, The Deputy Mayor and County Councillor Antony Hook hand delivered the petition signed by over 1500 residents to the Department for Transport on Monday 13th November 2023. They were accompanied by Cllrs Alex Eyre, Ben J Martin, Julian Saunders and Mr Nick Mengham.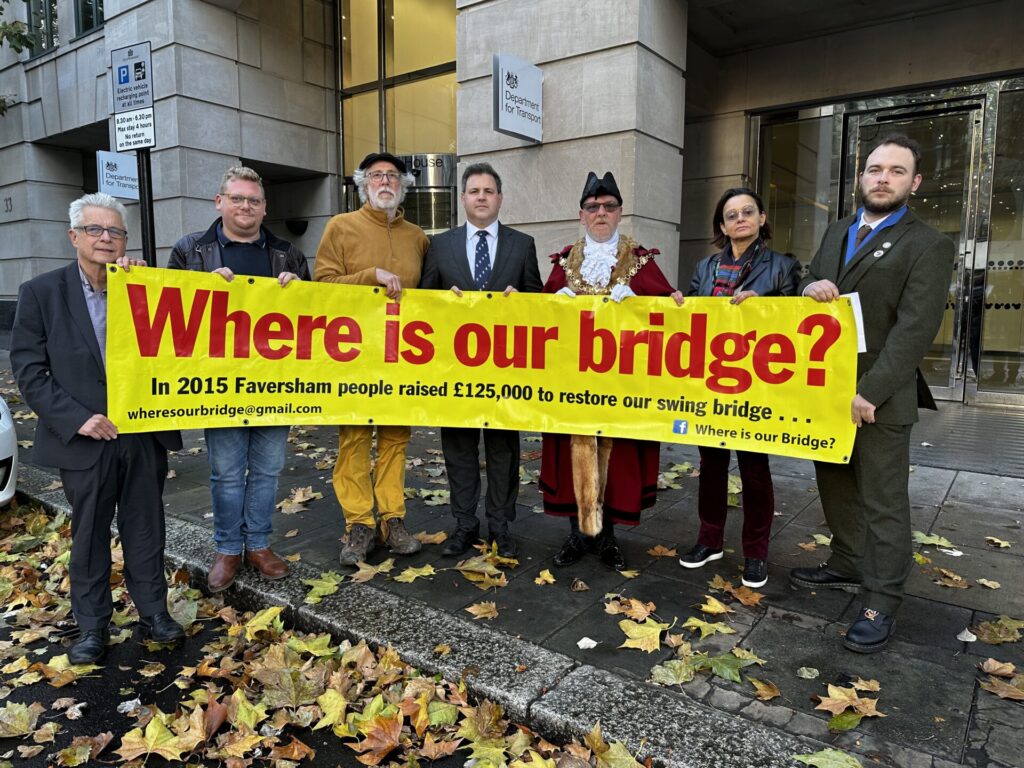 Hear the Mayor of Faversham talk about delivering the petition to the Department for Transport.
Signatures for the petition were collected outside the Town Hall, 12 Market Place on Saturday 22nd July 2023.
---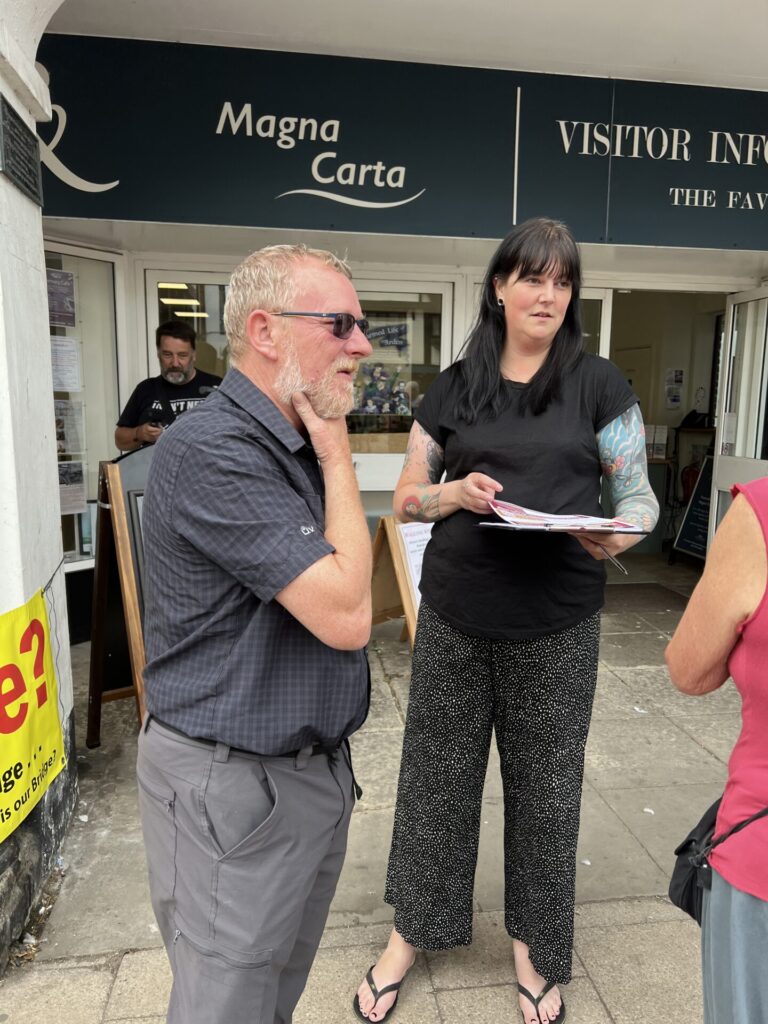 Faversham Town Council, with the support of the community has been campaigning for a new bridge over Faversham Creek for several years.
A new bridge and sluice gates will benefit the whole town, bringing new boats, visitors and life to that part of Faversham.
In 2021, the Town Council obtained legal advice which says that Peel Ports (as the successor of the Medway Ports Authority) has a legal duty to maintain the bridge. Peel Ports have refused to accept this or to make any repairs.
The legal advice also stated that the government has the power to make Peel Ports fulfil this duty. In August 2021 the Town Council wrote to the Secretary of State for Transport asking him to use this power and have written several times since. He has never given a substantive reply.
Lord Monroe Palmer, a resident of Faversham has raised the issue twice in the House of Lords on behalf of the Town Council. This led a Minister to say matters are still "under review" in November 2022.
The government still refuse to take action and appears to us to be protecting Peel Ports at Faversham's expense.
Please sign our petition today calling on the government to use their powers and make Peel Ports fix our bridge.